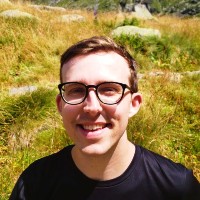 Hi, I'm Christian. Thanks for stopping by.
I like to learn and talk about the future, culture, society, science, and starting & operating businesses. Come connect on Twitter.
Right now I'm working in product at OpenTrack, a container tracking startup.
Before that, I led product at HJAELP, a user-owned service marketplace built on web3. Before that I co-founded Shoutworks and Plentyworks.
I used to write a newsletter called No-Code Startup Ideas, which broke down how to start profitable online businesses with no code.
I started a company in France under the French Tech Visa, then I wrote a guide about it. Read the short version here and get the ultimate guide here.
I also used to write a newsletter called the One Seventeen on how the world was doing on the Sustainable Development Goals.